Custom Relocation Web Sites
Our proprietary technology, OnePoint Advantage, offers your employees a suite of user-friendly, customizable tools for managing their relocation experience. This technology works in concert with the high-touch service that our counselors provide, to ensure that they truly experience their relocation with G.R.A.C.E - Guidance, Resources, Advocacy, Choices, and Expertise.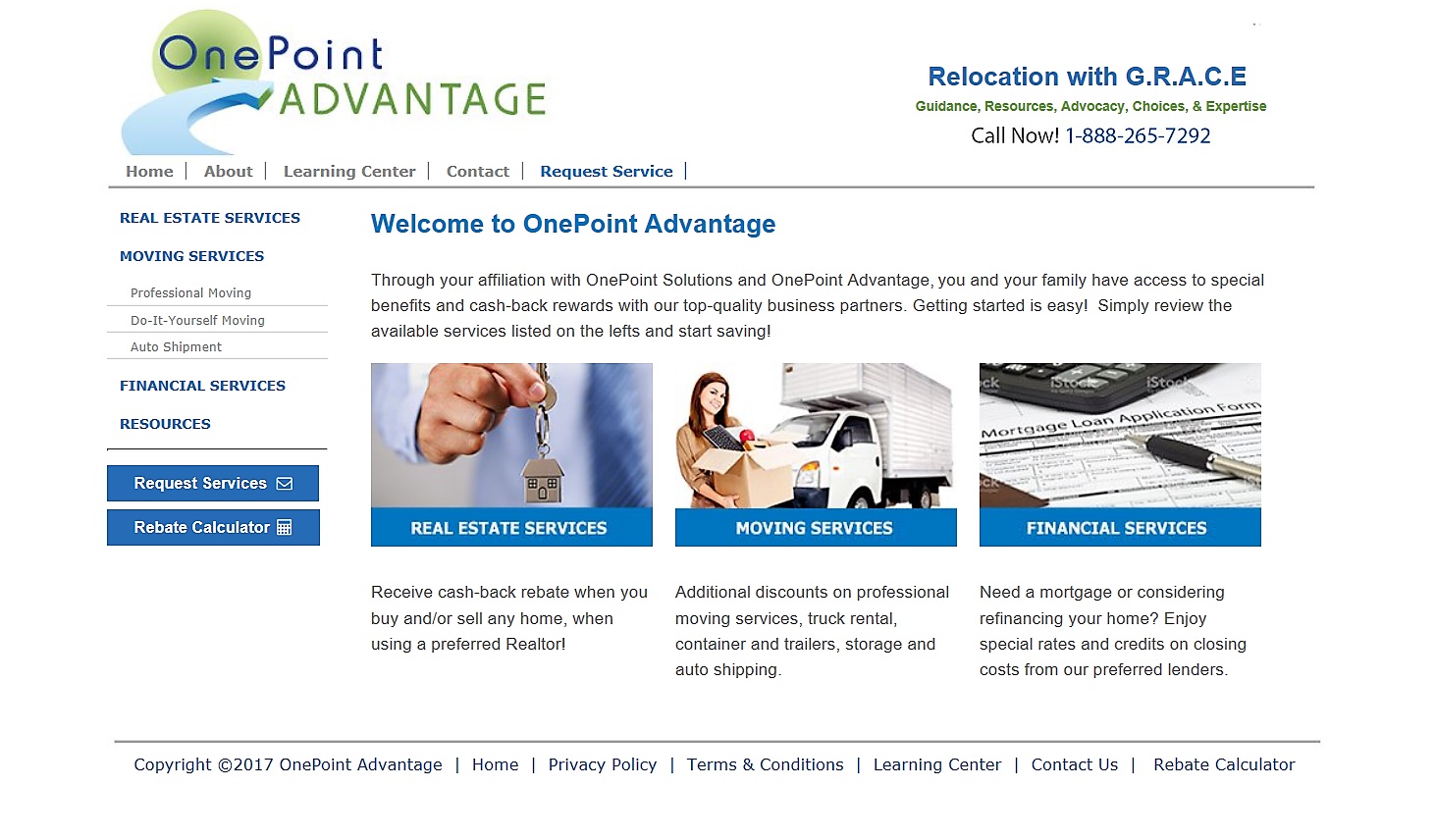 1. Receives a unique user ID and login for secure access.
2. Review choices of services and incentives, and make service requests online during off hours.
3. Review community and rental information, budgeting and address changing tools.
4. Request services online, toll-free or through email.
5. Access to a database of real estate and relocation related articles.
1. Your approved hi-res logo displayed on the landing page after logging in.
2. Additional pages, to post policies, company-specific information, expense reporting and more.
3. Additional community information pages specific to your locations.
4. Welcome message to your employees when they enter your company's relocation portal.
5. Multiple registration options, to ensure compliance with your reporting and audit guidelines.